In this guide, we'll cover several different types of hand saws and the best uses for each. Our goal is to give you a better understanding of hand saws as tools and to know how to choose the right type of hand saw for the job.
What are Hand Saws?
A handsaw is an essential piece of any well-stocked toolbox. Along with hammers, pliers and wrenches, they are the most commonly used tools for many home improvement and maintenance projects.
Of course, as with all manual cutting tools, there are many different types of handsaws available. Knowing which type of handsaw to use for which task is critical.
The Different Types of Hand Saws
Among the various types of hand saws, some are designed to be multi-purpose, general purpose saws, while others are specialized tools with special designs for more specific sawing tasks.
Categorized by function, the types of hand saws you're likely to see on the market today include bow saws, folding saws, pruning saws, hacksaws and so on.
To keep things simple, in this guide we'll focus on three main types of hand saws by specific material use - wood saws, metal saws, and pruning saws.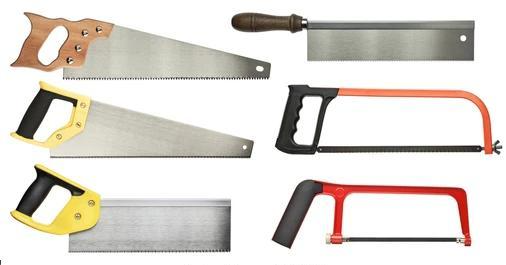 Hand Saws for Cutting Wood
Determining the best hand saw for cutting wood is not an easy task because "cutting wood" can cover such a wide variety of jobs. Different situations require workers to cut with different speeds and forces to ensure the job is done correctly. So, this means that there should be dedicated hand saws of different specifications for each situation. In general, this takes into account the rules of TPI(Teeth Per Inch).
-For jobs that require slower speeds and higher accuracy, choose a fine-tooth saw. More teeth per inch usually means a thinner blade, which means you'll get a neater cut, but it will be difficult to cut through thicker and harder woods.
-Coarse tooth saws are great for cutting thicker or harder materials quickly. The wider gap between the teeth enables the saw blade to rip more wood with each insertion, but it is difficult to get a very neat cut.
Hand Saws for Cutting Metal
When choosing a hand saw for cutting metal, many people opt for a traditional hacksaw with a narrow and fairly flexible hacksaw blade and a sturdy C-shaped frame for the handle. This simple, common tool is a widely used and trusted choice for cutting thin sheet metal by hand.
Once again, however, it is worth considering various other aspects of the task when choosing the best hand saw configuration for the job. When it comes to choosing a hand saw for cutting metal, keep the following points in mind:
-The specific material properties of the metal type you'll be cutting
-The size and thickness of the sheet you're working on
-The shape of cut you need to make
-The neatness of finish you need to achieve
What are Pruning Saws?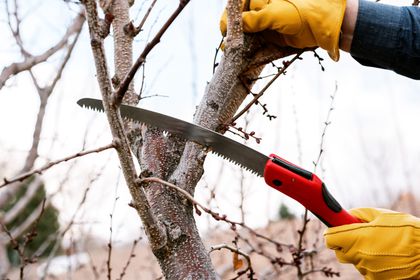 As the name implies, manual pruning saws are designed to quickly and easily cut through overgrown branches, vines and other thick garden wood and foliage. They tend to have a medium-length curved blade with a low TPI for more efficient sawing of thick shrubs and branches. Most pruning saws can also be folded for easy storage.
-Lightweight, straight-bladed pruning saws are ideal for cutting smaller diameter new branches. These pruning saws tend to have a slightly higher TPI number, usually around 7-8.
-Larger, curved-blade pruning saws with wider tooth spacing (5-7 TPI) are better suited for thicker, older and harder branches. This sturdier design allows faster removal of brush and branches up to 2.5 in. in diameter. It is quick and easy to use, but the cut is usually less smooth.
If you are interested in hand tools, please remember that SINOTOOLS is one of the most professional hand tool manufacturers in China. Feel free to browse our website and discover more about the various tools.