When you buy a new flashlight, consider buying a light-emitting diode (LED), which offers long-lasting battery power and exceptional energy efficiency. You can use LED flashlights in a variety of situations, as long as you take proper care of them and know when to replace the batteries.
What Is an LED Flashlight?
LED flashlights are technologically advanced, and they go far beyond meeting simple household needs. They are brighter, more efficient, and more reliable than ordinary flashlights.
There are three main reasons why an LED flashlight is so reliable:
-Advances in battery efficiency and LED technology have made these flashlights brighter, smaller and lighter than flashlights of the past.
-Longer bulb life and higher brightness make LED flashlights ideal for lighting in the dark.
-Compared to common incandescent bulb flashlights of the past, LED flashlights can't be beat for run time, brightness options, impact resistance and energy efficiency.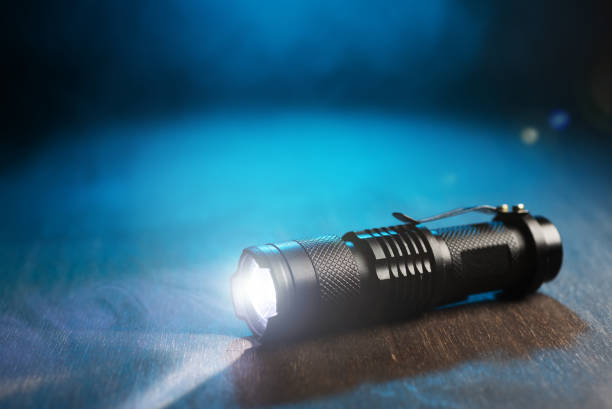 The Benefits of LED Flashlights
Although flashlights are an emergency lighting tool, many older flashlights either have burned out bulbs or lack sustainable battery power to last even a few hours. LED flashlights are the perfect solution to these problems, while being much more than that - they can do much more than emergency lighting. Here are some of their practical uses.
1. LED Flashlights Work in Lots of Different Situations
There are a number of circumstances where LED flashlights can be essential, such as:
-Car repairs
-Home fixes
-Camping and hunting
-Outdoor sports such as cycling or hiking
-Self-defense
A flashlight is a multi-purpose tool. As LED flashlights have become more advanced in design and production technology, they have better range and lighter construction, so they can be useful in a variety of situations, giving users more options.
2. LED Flashlights Are Green and Cost-Effective
As technology advances, prices are getting lower, but LED flashlights may be an exception. They may seem like a slightly more expensive option, but they're actually a worthwhile investment. LED flashlights typically have a much longer battery life than non-LED flashlights, and the efficient light production of LEDs consumes less energy, so they don't require frequent battery changes or recharging. This helps you save money in the long run while also resulting in a smaller carbon footprint.
3. LED Flashlights Provide a Reliable and Safe Tool
Due to their solid-state construction and small plastic bulbs, LEDs are not easily damaged. They are drop and shock resistant, so there's no question of breaking the bulb and causing damage. LED flashlights are a more rugged option that can be used outdoors or on a ride with confidence. They also do not flash suddenly, but gradually dim as they lose power. This provides the user with enough warning, as well as illumination before changing batteries.
4. LED Flashlights Are Convenient to Carry, Store and Use
LED flashlights are lighter and smaller, easier to use and hold than standard flashlights that require more batteries and incandescent bulbs. They fit easily into your purse or pocket, so you can carry one around to look for keys that may have fallen under your car seat. LED flashlights are also available in headlamp style, which is useful in situations where you need to keep your hands free.
5. LED Flashlights Are Simple to Use
Flashlights include easy-to-use buttons. You won't have to fiddle around to try and turn it on during an emergency that calls for light right away.
6. LED Flashlights Can Utilize Various Light Modes
Another benefit of using an LED flashlight is the ability to use various types of light modes. In addition to the typical low, medium and high modes, some of the modes available for LED flashlights include zoom in, zoom out, strobe and SOS. These modes can enhance the visual effect - a feature that can be particularly useful in emergency situations.
In the long run how to save money and even how to protect the environment from additional battery discharge, rechargeable LED flashlights offer the best option.
We hope this article has helped you gain a better understand of LED flashlights. If you have any questions, please feel free to contact us.