If you are new to camping, the first thing you should consider is getting a camping shovel.
Camping shovels simplify numerous tasks associated with camping and outdoor activities in general. They make digging, trenching, chipping, hammering, scraping, screwing, and various other related tasks much easier. And because of the versatility of camping shovels, they reduce the amount of equipment you would otherwise need to carry in your backpack.
This buyer's guide will help you understand the role and features of modern camping shovels. It will teach you everything you need to know in order to select the best shovel for camping for your unique needs and desires.
What is the best shovel for camping?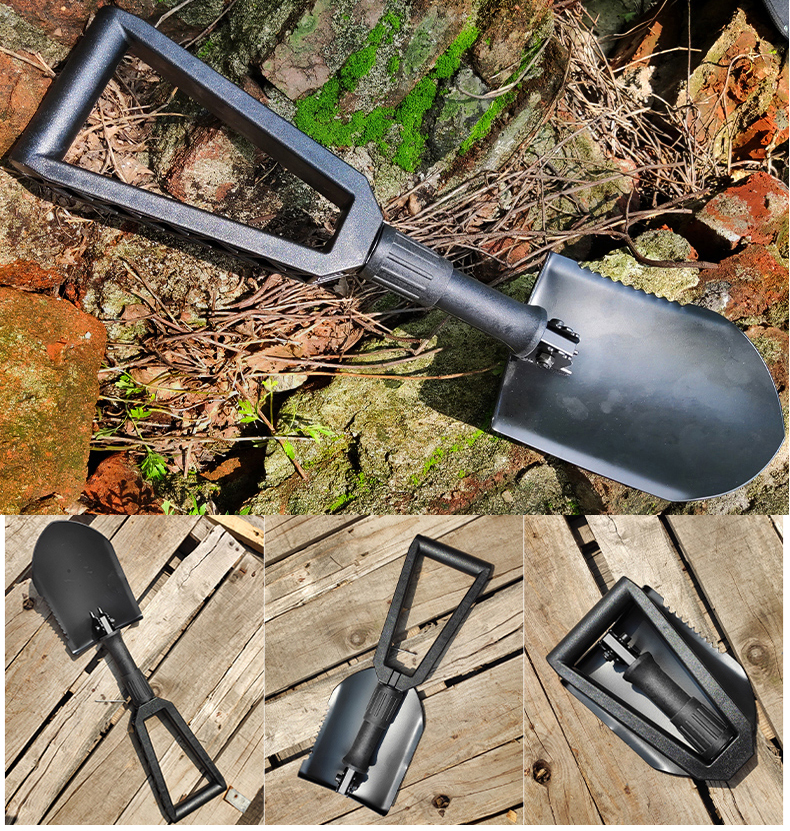 There are many camp shovels on the market today. Making the best choice can be difficult. Our advice is to choose a camping shovel that can be folded; they are very portable and lightweight and can fit in your backpack without taking up too much space.
You can find many different configurations of multipurpose folding camping shovels with many different available optional features. For example, you can use them to start fires, saw wood, cut trenches, drive screws, and much more. As the best shovel for camping, the folding shovel is suitable for use as an all-purpose tool and is especially useful for beginning campers.
The best camping shovels come in a variety of designs and very similar features. You should look for a durable, compact camping shovel that will last you through many trips in the wilderness. The goal is to find a medium sized, medium weight, durable and versatile camping shovel that is reasonably priced. Let's consider some of the most important aspects and features of a camping shovel to look for when shopping.
1.Portability
Enjoying your time in the woods is all about having what you need to complete necessary tasks without getting bogged down. Choose a foldable camp shovel that will fit in your backpack without taking up a lot of space.
2.Versatility
A good camping shovel accomplishes multiple tasks, makes your camping experience more enjoyable and productive, and reduces the amount of gear you have to haul around.
Practicality is the most worthwhile rule of thumb to follow in any wilderness situation. Don't burden yourself mentally or physically by carrying items that are not directly related to your current goals.
3.Durability
This folding camp shovel can handle all kinds of tough jobs: cutting roots, digging dirt out of rocks, cutting through rock walls, hammering in tent poles, digging trenches to build latrines, and handling firewood.
A camping shovel should be built to withstand years of heavy use in the woods. Choose a camping shovel that is durable enough to last a long time. It should be made of high-quality materials to maximize its longevity.
While a camp shovel may have many features that can help you achieve many camp goals, you should consider what your primary use for the shovel is and then match those needs to the shovel.
Overall, you want a camp shovel that fits your style, but also meets your unique needs. Feel free to contact us if you have any purchase needs.