What Is Power Tools?
What is power tools? Power tools are devices that use compressed air, combustion or electricity. They help users perform many tasks that are not easily accomplished using hand tools. They have proven to be very useful in tasks that may not yield the best results using hand tools. Because of their numerous functions and effectiveness, power tools are commonly used for home work as well as in industries such as construction and manufacturing.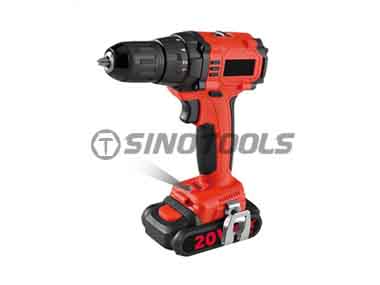 Types Of Power Tools
As far as portability is concerned, there are two types of power tools. They can be classified as stationary and portable.
Stationary power tools offer better precision, strength and smoothness. Table saws are a perfect example. They have a circular blade that sits on top of a stand and is connected to an electric motor. They are very effective in cutting large pieces of wood and making repetitive cuts.
Known for their long life, high efficiency and low weight, portable power tools are types of power tools that are more popular. They have smaller motors and are easier to use.
Chainsaws are one of the most widely used power tools. They can effectively cut objects such as stone and concrete. The sander plays an important role in smoothing the surface by moving another rough surface onto it. The drills use a motor for rotation. Thus, they help to cut round holes quickly. The main types of drills include stationary drills and portable cordless drills.
Portable power tools also include power wrenches and power hammers, to name a few. They are lighter and smaller compared to other types of power tools. This makes them suitable for use by electricians and building maintenance professionals.
What is power tools used in different industries?
Automotive: Power tools such as grinders, polishers and drills are used in different stages of the manufacturing process in the automotive industry.
Construction: Hammers, drills, grinders and polishers are commonly used in the demolition and construction of buildings.
Petrochemical: Impact wrenches, pulse tools, angle grinders and sanders and polishers are commonly used in onshore and offshore locations in the petrochemical industry.
Mining: Saws, grinders and drills for different stages of the mining industry.
Logistics industry: Power tools, such as grinders, are used in packaging and form an important aspect of the logistics and supply chain management process.
Safety Tips
Accidents never come with advance warning. To avoid serious accidents, try not to use cords or hoses to carry tools. Hoses and cords should not be disconnected from the tool. Cords and hoses need to be kept away from heat, oil and sharp edges. Always disconnect the power supply when not in use. When replacing fittings, they must be cleaned and serviced. Make sure there are no accidental starts. When carrying plug-in tools, do not hold the on/off button with your finger.