Chinese grease guns, riveting guns, twist drills, claw hammers, sharp-nose pliers, screwdrivers, etc. Various chinese tools with different functions have played an important role in people's daily lives.
How big is the sales of household hardware tools in the market, from house decoration to paper cutting? With the rise of cross-border e-commerce, how does the hardware industry develop?
Search for "hardware tools" on multiple e-commerce platforms. In the search results, there are many brands of hardware tools. Except for the respective official flagship stores of the brands, the selling stores are basically home furnishing stores. In the classification of toolboxes, there are mainly two types of household toolboxes and auto repair toolboxes. The number of tools included is mostly between 10 to 50, and the price is concentrated around 200 yuan. The toolbox contains 128 tools. I found that consumers who purchased the toolbox did not evaluate the product as "more and better." Many consumers mentioned in shopping reviews that "tools are very professional, but some tools are not used and will not be used." It 's better to buy a single tool. "
In addition to ordinary households, buyers of china garden tools are shifting their markets to overseas households. The design of tools has also gradually developed towards high-end and professional. Toolboxes are no longer exclusive to professional maintenance personnel, and more and more families can also use professional tools. When the reporter asked the customer service staff about the above shopping evaluation, the customer service said that domestic consumers' use of tools is more focused on completing a certain project, and one tool application may be applied to multiple environments. Functional tools feel impractical, which is actually related to consumers' own tool usage habits. In this regard, domestic and foreign families use different habits. With high manual repair costs abroad, many households have more professional toolboxes.
According to customs statistics, the total export value of China's hardware industry in 2018 was 105.168 billion US dollars, a year-on-year increase of 0.66%. The top-selling hardware products belong to the category of "DIY tools and home improvement" with tools, bathroom and building hardware as the pillars. The top three sales growth rates are DIY tools and home improvement, MRO (industrial maintenance, repair and operation and maintenance) focusing on tool hardware and household hardware cookware and kitchenware.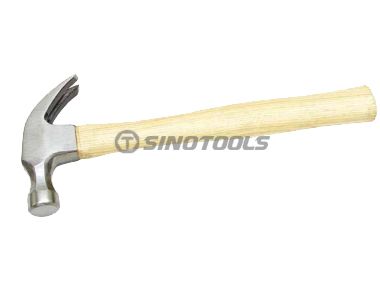 Grease Gun
The growth of the export of hardware tools is inseparable from the innovative development of foreign trade channels. According to the "China Hardware Products Cross-Border E-Commerce Export White Paper", hardware product lines are abundant, consumer groups are wide, product life cycles are long, seasonal fluctuations in sales are small, and demand is stable, which is very suitable for online sales.
Unlike domestic household hardware tool products consumption, foreign hardware tool demand is more professional. China hand tools manufacturer believes that domestic consumers' positioning of tools is relatively low-end, mainly to meet the daily simple hands-on needs, and most professionally repair most of the options to go to the store for repairs or ask professional maintenance personnel, so The threshold for hardware tools is also lower. The hardware tools exported to the outside world are more professional, and they need to have certain qualifications to pass the inspection before they can be put on the shelf. On this basis, the professional production team and professional tool design have opened the way for the high-end transformation of traditional hardware enterprise products.
Whether it is the innovative development of online sales channels, or the local innovation of domestic hardware companies' products. Hardware tools are rapidly moving towards the international road. With the advancement of technology and the smooth flow of logistics, China has become the world's most important producer and exporter of hardware products, and has formed related industrial clusters. Many hardware companies have also changed the previous model of simple foundry production and began to seek brand value and establish a brand image.
Zhang Dongli, executive director of the China Hardware Products Association, once said, "As a new form of trade, cross-border e-commerce has provided new channels for Chinese hardware products companies to export. Market. "Regarding the future development and export trends of Chinese hardware products, enterprises should optimize the structure of export products, further improve quality and added value, and focus on creating independent brands. At the same time, it is necessary to optimize the division of labor in the industrial chain and strengthen cooperation in the supply chain to enhance the hierarchy in the global value chain. Finally, channels need to be widened and the markets of the countries along the "Belt and Road" need to be expanded.