In the past few years, Chinese hand tools enterprises have been small in scale, products are not rich enough, quality is not high, lack of brands and other problems, which are typical of "more but not stronger". Therefore, it is the best time for Chinese hand tool enterprises to build high-quality hand tool products and establish a brand of hand tools.
The most common product categories produced by Chinese mainland hand tool manufacturers are fastening tool products, such as basic hand drills, impact socket wrenches and combination wrenches, which have high growth potentia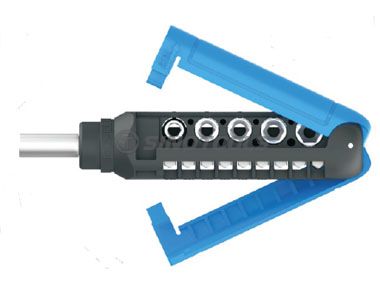 Hand Tools Industry
At present, the production of hand tools is mainly affected by the price of raw materials such as steel. Hand tools market competition is fierce, mostly for small profit products. Once the price of steel rises sharply, it will directly affect the survival of hand tools manufacturers. At the same time, the product competitiveness of hand tools is determined by the quality of raw materials, that is, the quality of steel, in addition to the reasons of the enterprise itself. Durable hand tools are made of the higher grade alloy steel available on the market.
For now, the main market for Chinese hand tool makers is overseas. Hand tool makers in fujian, jiangsu, shandong and zhejiang, in particular, are ramping up their production capacity to cope fully with the expected increase in export sales, expanding overseas market coverage and achieving better profit margins by producing mid-range and high-end products. Hand tool makers were confident, with more than 50 per cent predicting overseas growth of more than 10 per cent.
In the past, China was mainly used as a production base for hand tools. In recent years, with the rapid growth of domestic economy, China has become the most potential consumer market for hand tools. Insiders believe that the mainland's domestic market is no less than the European single market or the north American market, with at least 400 million people consuming hand tools. Numerous hand tool manufacturers have entered the Chinese market.
Consumers mainly focus on the information source of mobile tools in the sales website, stores, exhibitions, negotiations, sales agents, it is worth mentioning that consumers in the first purchase of the brand awareness is not enough, a large number of people are in the purchase and use of the brand and quality of hand tools. It can be said that the brand building of hand tools is the best development prospect of Chinese hand tools enterprises.