Hand Tool Safety
Hand tools are a fundamental aspect of many businesses and institutions. However, hand tools can also cause many injuries to workers.
The cause of hand tool injuries can often be traced to some type of improper use or maintenance of hand tools. The following information focuses on the safety of non-powered hand tools. Please continue to pay attention to other safety precautions and learn about the safety tips of hand tools and other specific tools. Some ways to avoid hand tool injuries include:
Use the right tools. Examples of misuse of tools include using a wrench as a hammer, pliers as a wrench, a knife as a saw, a claw hammer as a ball hammer, a screwdriver as a chisel, and so on.
Make sure you have the correct size tools, such as the correct screwdriver, pliers, wrench, scissors, etc.
Individuals who use tools should receive training in basic safety and proper use of tools.
Keep the tools in good condition. Damaged or worn tools (such as broken or worn jaws of wrenches, power tools with broken plugs, etc.) should be repaired or discarded immediately. Report the defective equipment to your supervisor.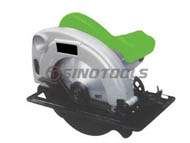 The way the tool is used, they intend to use (for example, move the wood chisel outwards, away from your body).
When using the knife, cut away from your body, keeping your hands and body away from the knife.
Be careful with tools around electrical equipment. Only trained and qualified personnel can work on electrical equipment.
Store the tools in a safe place. Many accidents are caused by tools falling from the top of the head, or by putting sharp tools in a pocket or in a toolbox with the blade exposed. After use, make sure that the tool is placed in an appropriate place, and the sharp edges or blades are protected or enclosed to prevent contact.
Make sure that the tool handle is clamped on the heads of all tools.
Hand tools, such as chisels and punches, form mushroom heads during use and must be repaired or replaced.
Keep the cutting edge of the tool sharp so that the tool can move smoothly without being tied or skipped. Blunt tools may be more dangerous than sharp tools.
When using hand tools, keep a good grip and stand in a balanced position to avoid sudden slips.
Wear gloves when necessary to protect your hands. However, when using power tools, be careful of gloves and/or loose materials, as they may be caught by moving parts.
Wear other necessary personal protective equipment, such as eye, face, and hearing protection, masks, suitable shoes, etc.
Keep the wooden handle free of chips and cracks.
If the jaws bounce or become loose, a wrench should not be used.
When using hand tools, make sure your work area is clean, dry, well-lit, and free of obstructions when possible.
When using a screwdriver, do not hold something in one hand, press the screwdriver in it, and place it on a bench or table.
When working near flammable materials, be careful of sparks from hand tools. Use non-sparking tools when necessary.
Consider ergonomically designed tools to make them suitable for workers. Especially those tools that are frequently used repeatedly during the day.
Check your tools before each job to make sure they are in the right condition.
Remember, when using hand tools, be sure to use good judgment and work skills to reduce the risk of injury.