Starting a hand tool and power tool business can be an exciting and lucrative adventure for those with a passion for tools and DIY projects. With the right knowledge and strategies, you can build a successful business that caters to professionals, hobbyists and DIYers alike.
In this guide, we'll provide tips and lessons learned on how to start your own hand tool and power tool business, including sourcing products and building strong relationships with manufacturers.
How to Start a Hand Tool Business
1. Market Research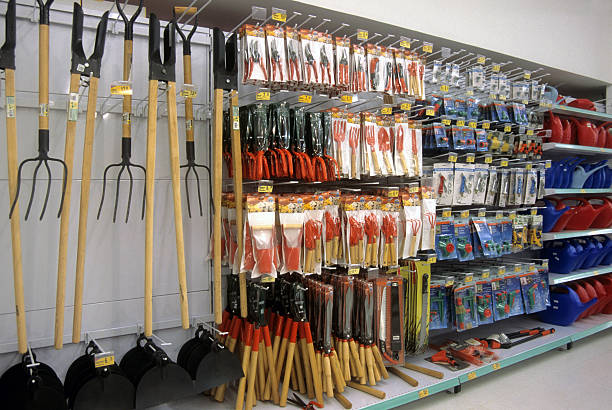 Before diving into a hand tool and power tool business, conduct thorough market research to understand industry conditions, customer preferences, and market trends. Identify your target market, assess the competition, and determine the demand for various tools in your area.
2. Product Selection and Sourcing
To have a successful hand tool business, you first need to understand and define what products you need and how to source them in the best cost effective manner. For wholesalers and distributors, this means working with manufacturers. You can build relationships with multiple suppliers to ensure a steady supply of inventory.
Determine the range of hand tools and power tools you want to offer based on market demand and customer preferences. Some classic and basic tools are timeless, such as screwdrivers, wrenches, hammers, drills, and saws. They are worth investing in any hand tool business.
3. Work with Manufacturers
Building strong relationships with reliable and reputable manufacturers of hand and power tools is the basis for ensuring a steady supply of high quality products. with more than 15 years of experience in manufacturing hand and power tools, SINOTOOLS is a trusted choice for wholesalers and distributors worldwide. We offer a wide range of high quality products at competitive prices. At the same time, we still hope to establish long-term business partnerships with customers all over the world.
4. Branding and Packaging
A strong brand image is necessary for the success of a business. Often this represents a visually attractive logo and packaging. We, SINOTOOLS, as a professional hand tool and power tool manufacturer, are happy to provide OEM services to all our customers. We support product color, logo and packaging customization, which helps our customers to build their brand easily. This is why we have become a trusted manufacturer by our overseas customers.
Essential Hand Tools and Power Tools for Your Business
Hand Tools
1. Screwdrivers: Essential for driving screws into various materials, screwdrivers come in different sizes and types to accommodate different screw heads.
2. Pliers: Designed for gripping, bending, and cutting, pliers are versatile tools used in a wide range of applications.
3. Wrenches: Used for tightening or loosening nuts and bolts, wrenches provide a secure grip and come in different sizes to fit various fasteners.
4. Hammers: Hammers are indispensable for driving nails, shaping metal, or breaking objects. Claw hammers are commonly used for general tasks, while ball peen hammers are ideal for metalworking.
Power Tools
1. Drills: Drills are versatile power tools used for drilling holes and driving screws. Corded drills provide continuous power, while cordless drills offer portability.
2. Circular Saw: Circular saws are handheld power saws with a rotating blade used for making straight cuts in wood, metal, or plastic.
3. Jigsaw: Jigsaws are handheld power tools that use a reciprocating blade to cut intricate curves and patterns in various materials.
4. Angle Grinder: Angle grinders are versatile tools used for cutting, grinding, and polishing materials like metal or stone.
Starting a hand tool and power tool business requires careful planning and market research. By finding reliable suppliers, understanding your customers' needs, and implementing effective marketing strategies, you can build a successful business in this booming industry. Stay adaptable and continually evaluate market trends and customer preferences to ensure your business remains competitive and profitable in the long run.
If you're gearing up for your own brand or have any need to purchase wholesale hand and power tools, feel free to contact us.