What Are The Basic Skills When Using Hand Tools?
Ensure that employees receive the appropriate training in the safe use of hand tools.
Training is often provided to teach them how to choose the right tool, how to use each tool correctly, and how to identify when a tool needs repair.
Choose the right tool for the job. Alternatives increase the chance of accidents.
Use tools that keep your wrists straight. Avoid using hand tools with bent wrists.
Use high-quality tools.
Keep the tools in good condition at all times.
Check the tool for defects before use. Replace or repair defective tools.
Keep the knives sharp and cover the sharp edges with suitable coverings to protect the tools and prevent accidental contact injuries.
Replace broken or damaged handles on documents, hammers, screwdrivers, or sleds.
Make sure that the handles of tools such as hammers and axes fit tightly with the tool heads.
Replace worn jaws on wrenches, plumbing tools, and pliers.
Correct the burr or mushroom-shaped head of the beating tool.
Pull a wrench or pliers. Don't use force unless you hold the tool with your hands spread out.
Sharp tools (such as saws, chisels, knives) and handles placed on the bench far away from the aisle should not extend beyond the edge of the top of the bench.
Maintain tools carefully. Keep it clean and dry, and keep it properly after each use.
Pack the tools in a sturdy toolbox to and from the workplace.
Wear safety glasses or goggles, or a face shield (with safety glasses or goggles) and suitable gloves to accommodate the hazards you may be exposed to when doing various tasks.
Keep the working environment clean and tidy to avoid confusion and accidents.
Use a heavy belt or apron to hang the tools by your sides, not behind your back.
Keep your workspace clean and tidy. Store tools properly when not in use.
What should I avoid when using hand tools?
Don't use tools for work they don't intend to do. For example, don't use a screwdriver as a chisel, crowbar, wedge, or punch, and don't use a wrench as a hammer.
Do not apply excessive force or pressure to the tool.
Do not cut to yourself when using the cutting tool.
When using a cutting tool or screwdriver, do not hold the cutting board with your hands. Put it on the workbench or in a vise.
Do not wear heavy gloves when operating hand tools.
Don't throw tools. Give them directly to other workers and deal with them first.
Do not carry tools that hinder the use of your hands, and do not use them on ladders, buildings, or when doing any dangerous work. If working on a ladder or scaffolding, tools should be raised and lowered using buckets and hand ropes.
Do not carry sharp tools in your pocket.
Do not use tools during electrical work unless they are designed for electrical work (for example, properly insulated).
Do not leave tools lying around on elevated structures, such as platforms or scaffolding, to prevent the tools from being hit or dropped.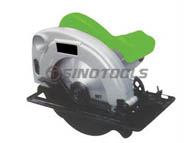 Hand tool