What are the types of screwdrivers and their functions?
Turn the screwdriver is a kind of used to twist screws to force the tools in place, usually with a thin wedge head, can insert the slotted screw head or notch, and shaanxi dialect is called "screwdriver" of the beijing-tianjin-hebei region, anhui, henan and hubei and other places known as the "driver", the central and western regions known as the "change knife", Yangtze river delta region known as the "screw driver. There are two main characters (negative) and cross (positive). Common still have hexagon screwdriver, include inside hexagon and outside hexagon two kinds. Then what kind of screwdriver, screwdriver manufacturer to give you an introduction.
1. Ordinary screwdriver
It is the screw batch made together with the head handle, which is easy to prepare and can be used as long as it is taken out. However, as there are many different lengths and thicknesses of screws, it is sometimes necessary to prepare many different screws.
2. Combination screwdriver
A screw batch that separates the screw bit head from the handle. To install different types of screws, just replace the screw bit head instead of carrying a large number of screws. The advantage is can save space, but easy to lose the screw bit head.
3. Electric screwdriver
An electric screwdriver, as the name implies, is a manual installation and removal of screws with an electric motor, usually a combination of screwdrivers China.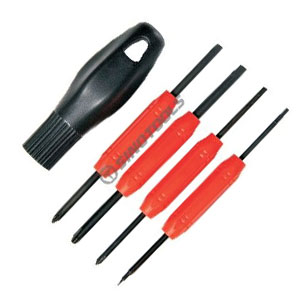 screwdriver manufacturer
4. Clock driver
Belong to precise screwdriver, commonly used in the repair of hand belt clock, so there is a call.
5. The little king kong screwdriver
Head handle and body length are smaller than the commonly used screwdriver.
In terms of its structure and shape, it usually has the following types:
1. Straight shape. This is the most common type. Head models have a word, cross, rice word, T (plum blossom), H (hexagon), and so on
2. L-shaped. More commonly seen in hexagonal screwdriver, the use of its longer rod to increase torque, thus more labor saving.
3. T shape. Auto repair industry more applications.
Today to introduce the content of hope to help you, if you need to purchase hand tools, auto tools and other customers welcome to contact us at any time, looking forward to your call!