Usage and maintenance of screwdriver
Screwdriver manufacturer for you to introduce the use of screwdriver and maintenance measures are as follows: when repairing mobile phone, open the case need to use a screwdriver (some mobile phone case is a secret button type without a screwdriver). And most of the use of screws with hexagon screws; Different mobile phones have different specifications, generally there are T5, T6, T7, T8 and other kinds, some models also have special screws, you need to use a special screwdriver. Also need to prepare some small word, small plum screwdriver. In the selection of such tools, you should choose A, B set of batch, it includes almost all mobile phone shell tools. When opening the case, choose the right screwdriver according to the type and specification of the fixed screws on the case. If the choice is not appropriate, you may screw the groove flat, the phenomenon of skid. In view of this phenomenon, Screwdrivers Manufacturer China would like to introduce the following contents:
Aim the screwdriver's specially-shaped end at the hole on top of the screw, fix it, and start rotating the handle.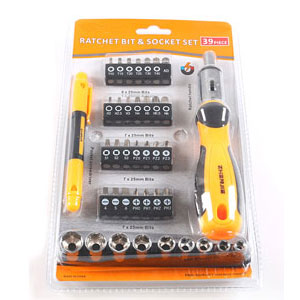 According to the specifications, clockwise rotation is embedded; The counterclockwise rotation is loose. (in rare cases, the opposite is true.)
A screwdriver can be applied to cross screws. But the cross screw has a strong deformation resistance.
Maintenance items
(1) the blade of the screwdriver must be ground correctly, and the two sides of the blade should be as parallel as possible. If the blade is tapered, the blade slides out of the screw slot easily when turning the screwdriver.
(2) the head of the screwdriver should not be ground too thin or into a shape other than that of fang tong.
(3) be careful when grinding a screwdriver on a grinding wheel. It may overheat and soften the blade of the screwdriver. Wear goggles when grinding.
The above is about the use of screwdriver and maintenance measures of the content introduction, hope to help you, if you have other questions or needs, you can log in our official website or call consulting, we look forward to your call.