Grinding wheels are essential tools utilized in a wide range of applications for cutting, grinding, and sanding operations. These rotating abrasive wheels are found not only in angle grinders but also in various other tools, making them a crucial component in many industries. In this article, we will delve into the world of grinding wheels, discussing their characteristics and uses.
What are Grinding Wheels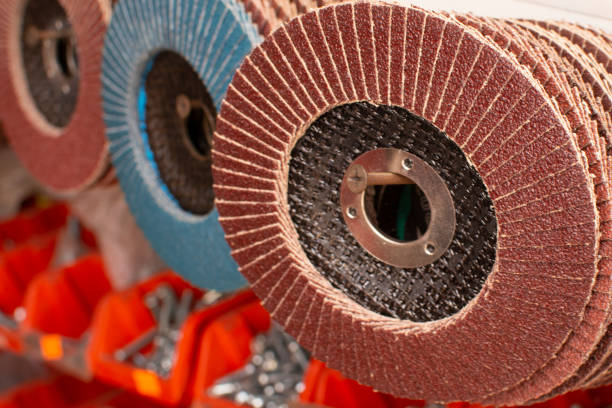 Grinding wheels are a type of abrasive tools that consist of wheels, cones, or cups that are bonded with abrasive particles, such as grit, using either inorganic or organic substances like resin. The bonding materials undergo a curing process at low temperatures, resulting in shock-resistant, self-dressing, and tough properties. Inorganic bonding materials are fired in a furnace, creating vitrified inorganic abrasive wheels known for their strength and hardness. On the other hand, organic bonds utilize agents like resinoid, rubber, and shellac to produce highly durable and shock-resistant abrasive wheels suitable for cutting applications that do not require high precision.

Grinding wheels find application in grinding, cutting, sanding, and polishing various materials, including wood, tile, concrete, and metal. These versatile tools consist of a spinning wheel, cone, or cup coated with abrasive particles, and are commonly referred to as grinders or cutting wheels. The characteristics that define grinding wheels include grit size, coating or bonding substance, type of abrasive material used, grade of the wheel, and the structure of the wheel.
Uses of Grinding Wheels
Grinding wheels serve multiple purposes, primarily focused on modifying or preparing surfaces, both internally and externally. They are employed for abrasive cut-off, face grinding, periphery grinding, cutting, polishing, sanding, deburring, and finishing. The relative resistance, toughness, friability (self-sharpening capability), and hardness of grinding wheels depend on the type of abrasive material present in the wheel. Common abrasive particles include aluminium, boron, and silicon.
The coating or bonding material, whether organic or inorganic, determines the shape and structure of the grinding wheel. It must withstand the forces exerted on the wheel, such as centripetal force, shock, friction, and high temperatures. Additionally, the structure of the grinding wheel influences the grade, grain spacing, and volume. Hard abrasive wheels are typically used on softer materials, while softer wheels are suitable for harder materials.
What are the Tools Use Grinding Wheels
Grinding wheels are employed in various machines, each designed for specific applications. Some of the machines commonly associated with grinding wheels include:
1. Angle Grinders: Also known as disc grinders or side grinders, angle grinders are handheld power tools used for abrasive cutting and polishing. These tools, powered by compressed air or electric motors, are widely utilized in construction, metalwork, emergency rescues, and other industries.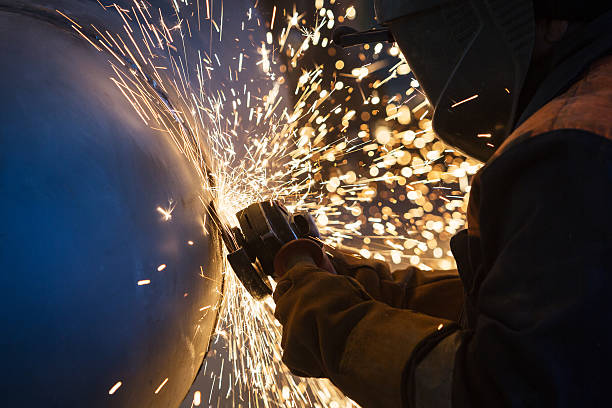 2. Circular Saws: Circular saws are power tools used for making straight cuts in wood. Some models even allow for cutting angles, in which case they are referred to as mitre saws.
3. Bench Grinders: Installed permanently in workshops, bench grinders are used for rough grinding operations. They are stationary tools ideal for shaping and sharpening various tools and materials.
4. Petrol Cut-off Saws: Petrol cut-off saws, also known as steel chop saws, are hand-operated machines used for cutting small areas of steel, stone, asphalt, and concrete. They are commonly employed in the construction industry for their efficiency and versatility.
5. Table Saws: Table saws, also referred to as bench saws, are woodworking tools where the abrasive wheel protrudes through the bench. These tools are designed to support and guide the material being cut, ensuring accurate and precise cuts.
Understanding the various machines associated with grinding wheels allows users to select the appropriate tool for their specific applications, ensuring optimal results and safety.
In conclusion, grinding wheels play a vital role in a wide range of industries, offering versatility in cutting, grinding, sanding, and polishing applications. Their characteristics, including bonding materials, abrasive particles, and wheel structure, determine their suitability for specific tasks. By utilizing the appropriate grinding wheel and adhering to regulations, operators can achieve optimal results while maintaining safety standards in the workplace.