Home improvement is a big project. No project in it is complete without tools, but what tools do you really need? With more and more types of tools on the market these days, choosing the right equipment for the job at hand has become a more complex topic.

In this blog, we will discuss what tools are needed for both home and yard renovations.
Home Improvement Tools
1. Safety Gear
The most obvious body part to protect is your eyes, so safety glasses or goggles are the most important piece of protective equipment. When using a hammer or grinder that may produce flying debris, full face shields should also be worn along with safety glasses if necessary.
Particles such as wood chips or dust produced during woodworking or masonry work are harmful to the lungs. A mask or respirator should be worn on top of proper ventilation.
Some power tools may produce noise. Use ear muffs or ear plugs to provide hearing protection.
2. Hand Tool Box
This refers to the most basic hand tools, such as screwdrivers, hammers, wrenches, etc. They are all versatile, multi-purpose tools that can be useful in a wide range of projects.
Each toolbox requires several sizes of screwdrivers, and different tip shapes. If you want to save space, there are also socket screwdrivers that only require a change of tips. Hammers are commonly used in woodworking and assembly. Sledge hammers are used for hammering and claw hammers are used to pry out nails. Wrenches are also important, but today there are more convenient socket sets.
Other basic hand tools include measuring tools such as tape measures, utility knives, various woodworking clamps, and more. With these tools, most home improvement jobs can be handled.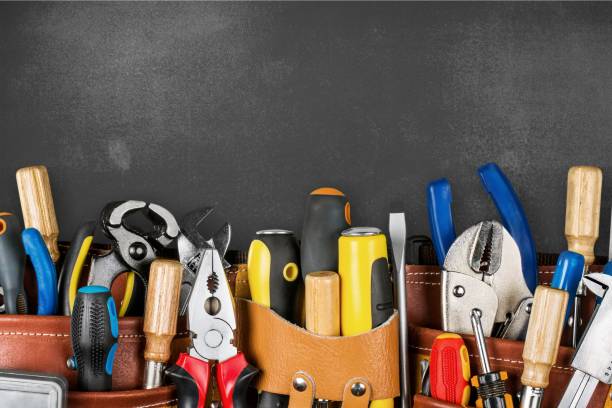 Wall painting is a common DIY project. That's why indispensable home improvement tools are paint rollers and paint brushes. In addition to regular paint brushes, angled brushes are also useful, especially in corners or tight spaces.
4. Outdoor Projects
For homes with a yard, it is a good idea to do garden maintenance together with the renovation. Basic gardening tools such as shovels, rakes, pruning shears, etc. need not be addressed as these are the equipment that every gardener should have. They are always useful.
Apart from basic gardening tasks such as transplanting or planting new plants, pruning shrubs, lawn care, you may also want to clean the decorations in your garden. Garden hoses and sprinklers will be great helpers at such times.
5. Carpenter's Tools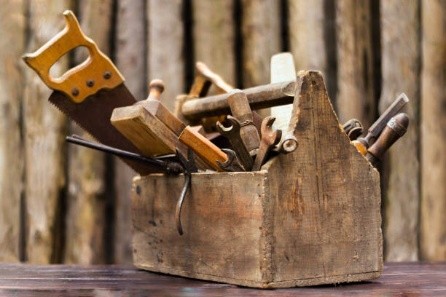 Hand saws are the most commonly used woodworking tools, and they are indispensable for any wood cutting job. Although there are now more and more types of electric saws, the practicality of a handsaw is still worth the investment. And they are cheap and durable enough to last for many years with replaceable saw blades.
To make the work true and accurate, a level is indispensable. If blocks need to be assembled, a hammer or nail gun will be needed to install the nails. Carving enthusiasts will also want a range of chisels to create wood shapes.
Woodworking tools may not be necessary in home improvement tools, but families who like to DIY should always have more on hand.
6. Electrician Tools
Once you have a basic tool kit containing a screwdriver and cordless drill, you're good to go. The first professional electrical tool you need to purchase is a circuit tester so you can be sure the power is off.
Wireman's pliers are a great tool for twisting wires together. You'll need wire strippers for removing insulation from individual wires and a wire stripper for cutting the sheath of standard non-metallic sheathed cables.